I Made an updated commission price sheet for the new year.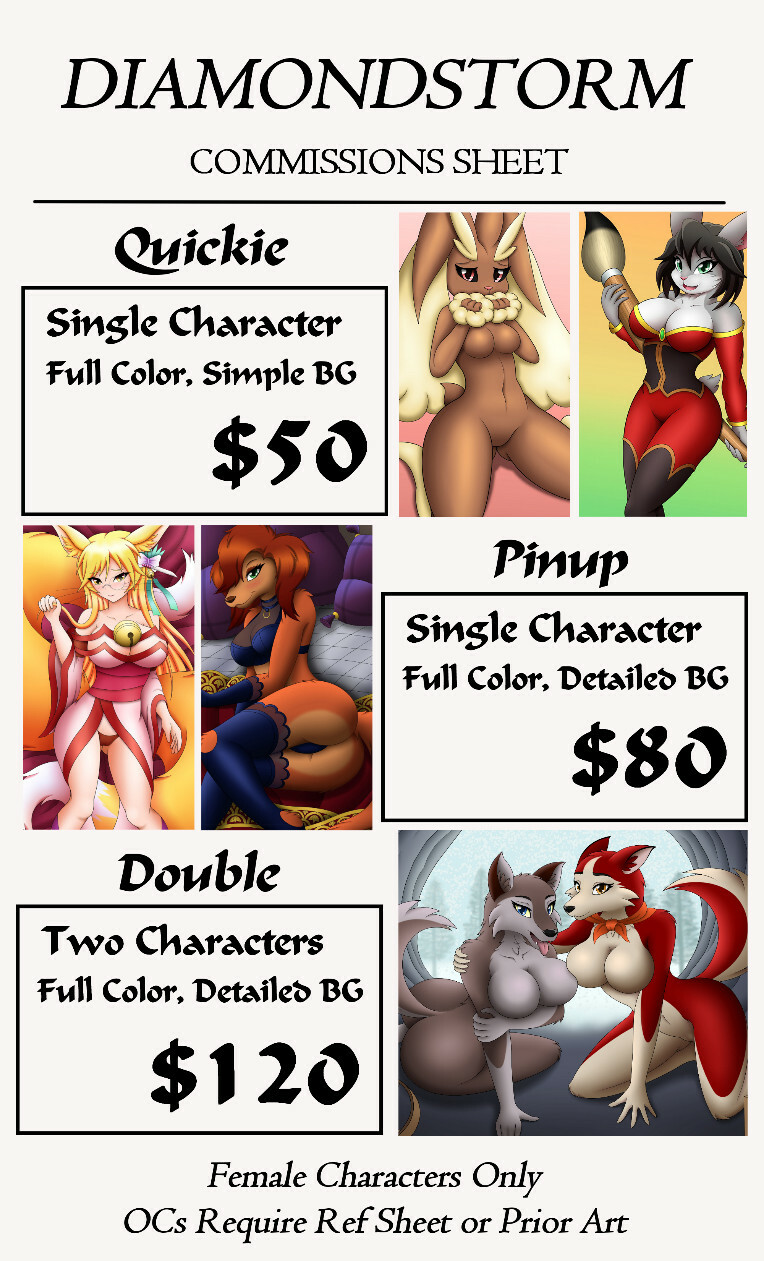 I'm offering 10 slots at a time, Quickies, Pinups, or Double Pinups. Everything is full color (I'm not fond of sketches).
Female characters only. OCs are welcome, but must have some kind of reference.
Alternate versions are fine (like clothed and nude versions) but I might charge a little extra if it's a complex edit.
No hardcore fetishes (ask if you aren't sure).
Payment through Paypal after I get the lineart done.
That's about it. Send me a message if you're interested or have a question. I look forward to hearing from you all ^_^
Thanks,
Diamondstorm